Online Store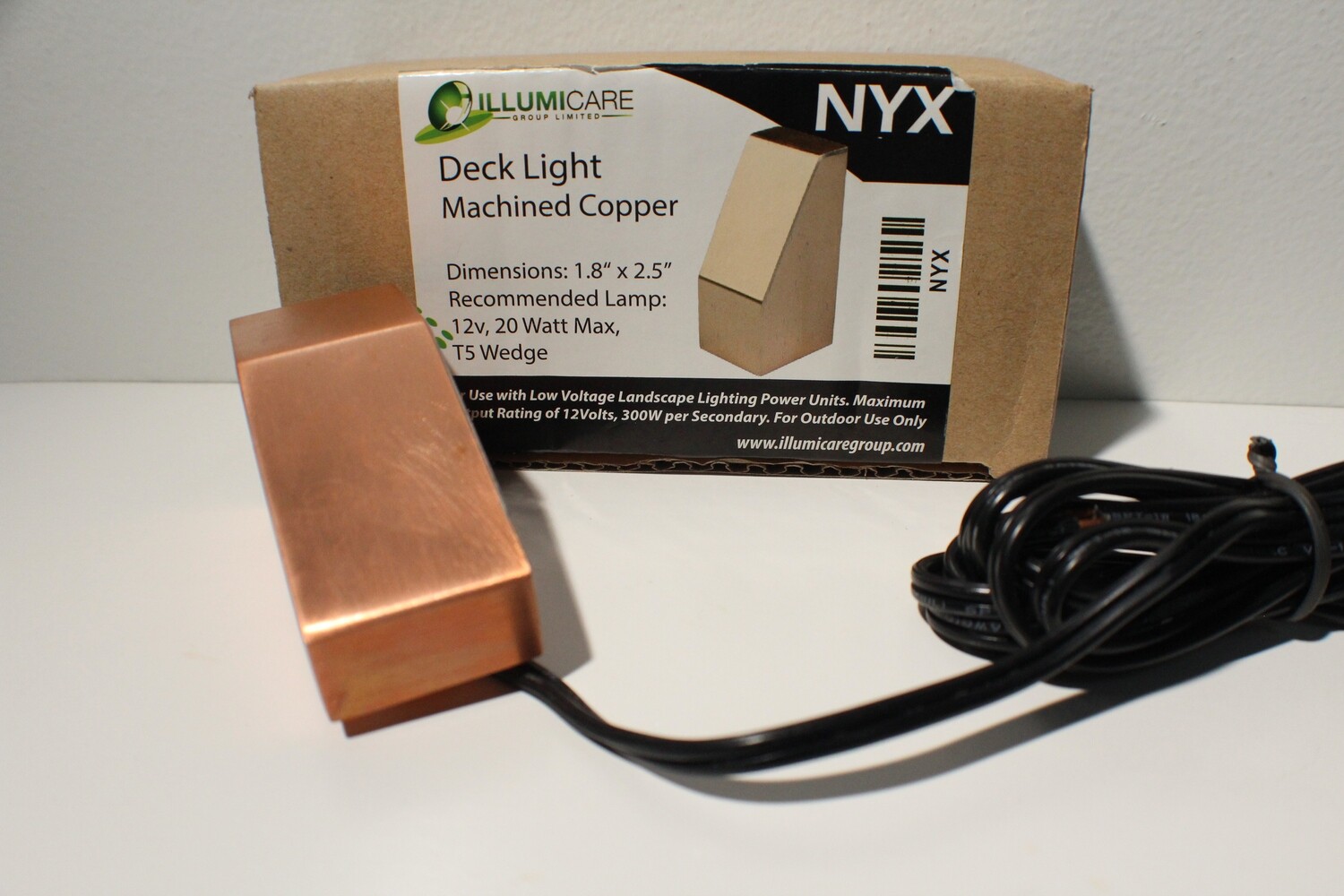 NYX - SMALL DECK MOUNT ARCHITECTURAL FIXTURE
SKU IC-NYX
Product Details
Nyx, is constructed of finely-machined heavy-gauge copper and fits a T5 wedge base (912, 918 & 921) lamp. Use Nyx in lighting designs which require a versatile, post-mounted niche or deck light where a small, but generous, beamspread is required.
This fixture measures 1.8" x 2.5" with a 30 degree shroud for easy mounting under post caps or other small profile deck and hardscape features.
Nyx includes eight feet of UL listed wire and a key hole slot in the back for easy installation.
This fixture is ideal for traverse lighting and illuminating patio and deck entry points, small planter beds, pathways, or around hardscape borders.
Construction: Heavy-Gauge Copper
Dimensions: 1.8" x 2.5"
Lamp: LED 19mm T5 Wedge*
Wattage: Maximum 20 Watts
Socket: Ceramic T5 Wedge
Wire: 8' UL Listed Lead Wire
Weight: 0.4 lbs
Voltage: 12V
Save this product for later